Marc Morin, CEO of Auvik Networks, fits the definition of "serial entrepreneur" perfectly. He has created successful companies, sold them, and moved on to… create another successful company.

Morin co-founded Auvik with Alex Hoff (now VP, Product and Sales), in 2012. CTO David Yach joined early enough in the process to also be named "co-founder".

"Luck is crucial to any
success….
But you want to
stack the deck as
much as possible."

Asked for his "elevator pitch" about Auvik, Morin actually offers a pretty simple explanation: "We make software for managed service providers, so they can manage their clients' needs."

Their product was originally developed with a slightly different customer in mind – they were targeting the internal IT teams of small to medium enterprises (SMEs) – but they quickly realized their focus should be on managed service providers (MSPs) who were serving SMEs.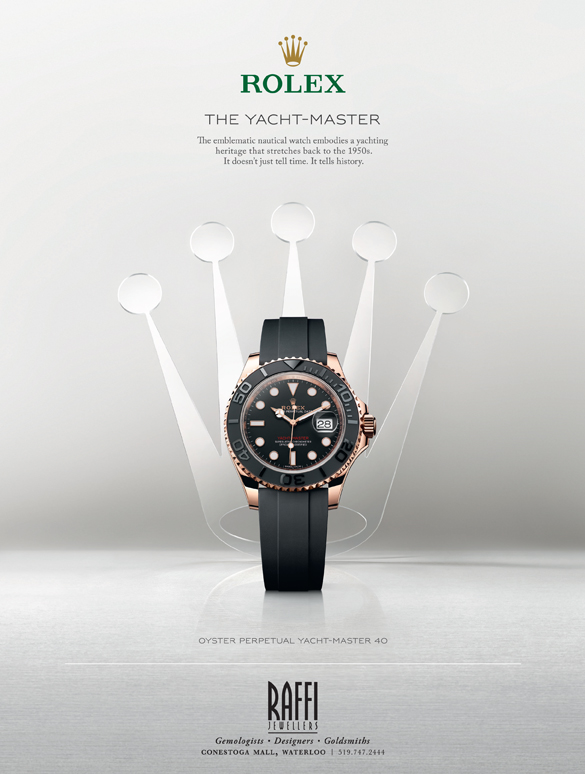 Morin says the company was started in 2012, but "we spent a year trying to figure out what to do." They had room to do that, because they had seen a lot of success in prior endeavours – Morin, for instance, was founder and CTO of both Pixstream and Sandvine, both sold at substantial profits; Hoff was a leader at Sandvine, as well; and Yach held senior positions at Sybase and then Research in Motion. Morin points out that several key people at Auvik originally met at Hewlett-Packard, where Morin did his co-op terms while studying at the University of Waterloo.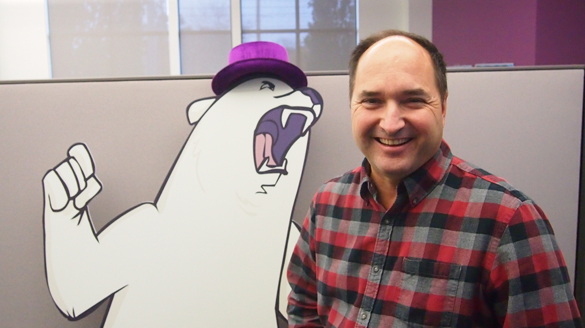 When the partners had identified an opportunity, says Morin, they then spent from 2013 to 2015 "building the product."

Response was dramatic and interest was high. They saw 6,000 trials by potential clients across North America, and the uptake was impressive – 1,000 MSPs signed up for Auvik's software.

Morin says that those 1,000 clients actually represent about 20,000 businesses, because the MSPs provide digital support to multiple clients.
Those clients are typically small to medium enterprises – businesses whose leaders say, "I'm not in the IT business – I'm a dentist, or a car dealer," and who therefore need external IT support. And their MSPs needed Auvik's software and support because "the network is largely ignored – which was a surprise to us…. We make it really easy for them to build a network for their clients." Auvik's brand name seems appropriate – it comes from an Inuit word, "auviq" which means a block of snow used in building an igloo.

They've clearly found a golden opportunity – 2017 has seen the company triple their business, as well as their staff size. Auvik's team numbered 30 at the start of 2017; by the end of the year, they had reached 100.

He suggests ... identify
"two or more trends meeting
each other – that
disruption causes opportunity."

Their goal for 2018 is to increase their client roster from the current 1,000 to 2,500, and "we're hoping to go about five times bigger in a couple of years," says Morin. That includes plans "to accelerate in North America and also to open an office in the United Kingdom," because, Morin believes, "there's a large opportunity for us in Europe."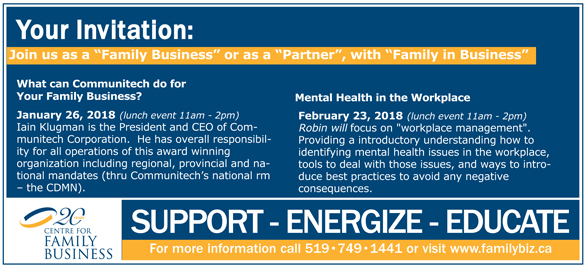 Already 10% of their customers are in Europe. Morin believes the European potential is almost unlimited, because 'we've identified the gap – we're the only ones there!" They will open their U.K. office by June of this year, first targeting the countries where English is widely spoken, such as the U.K., the Scandinavian countries and the Netherlands. Then, the plan is to expand to the rest of Europe in 2019 – all the while keeping their headquarters right here in Waterloo.

Morin is an entrepreneurial veteran. He laughs about the number of companies he has created, because some involve overlap or evolution of corporate entities, so he says, "I've done between four and six companies… let's call it four."

He says, "Luck is crucial to any success…. But you want to stack the deck as much as possible." One key, he suggests, is to identify "two or more trends meeting each other – that disruption causes opportunity."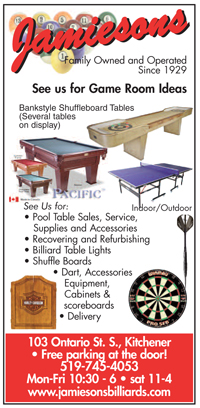 He doesn't need to work; sales of his previous enterprises have ensured a comfortable life for Morin. But that's not the point, he insists. "This is what's fun, building products that people actually like and use, is fun. I don't have to do this for the money… although, the money is nice."

He quotes a colleague who has given some advice to students: "Name the three things you really like. Then, do the one that makes the most money, so you can then do the other two."

Although he has built and then sold enterprises, Morin says this is not the goal for him and his colleagues at Auvik. In fact, he says, "You never build companies with that in mind." The future is unpredictable; a company may need to go public, or it may attract the interest of someone who wants to buy it, but neither of those things may happen, so the founders need to be happy to continue to build out their creation, says Morin.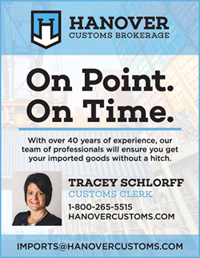 Morin admits that his passion – to this day – is coding. "I'd do that all day, if I could." But he discovered early in his career that when management colleagues were discussing the fine points of business, he'd wonder "what the hell they were talking about." So he enrolled in the MBA program at Laurier to augment his capabilities.
Today, as CEO at Auvik, he says his role is to assemble "the right team… and then let them do their job. That's the only way to manage and succeed." Micro-managing, he says, means "you're going to make bad decisions and slow everyone down. I like hiring people, giving them opportunities, and growing."