Communitech, the iconic Waterloo Region innovation centre, celebrated its 20th anniversary last November. Avvey Peters, who is Communitech's Vice President, Partnerships, has been part of the organization for more that half of that time – which she admits, comes as a big surprise, even to her.

When she joined Communitech, eleven years ago, Peters says, "I didn't expect to stay more than a year or two." But she found she could stay and change, all at the same time: "This is a very different organization now from what I joined. It feels like a new job, every year. It keeps it fresh; there's always something exciting to try."

"We didn't want our companies to move to Toronto. But I think we've matured in our outlook. We have recognized, and take advantage of, our assets at hand."
Most recently, Peters has taken on a whole new, temporary, role – she's been Communitech's point person on the Innovation, Science and Economic Development Canada's Toronto-Waterloo "supercluster" application.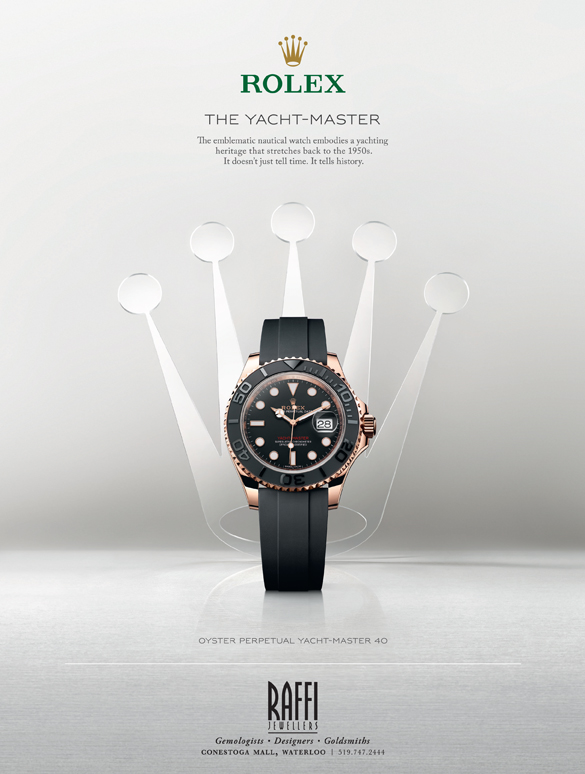 The federal government will invest $950 million in superclusters across the country. That announcement sparked an intense competition, because the money will go to five winning bids, of 50 that were originally in the mix. In October, Ottawa announced a short list of nine, including two from Ontario – one based in North Bay and related to the mining industry, and one focused on advanced manufacturing, proposed by leading organizations in the Toronto-Waterloo corridor. The latter is where Peters has been spending her energy in recent months.

The decision about the final five is to come down sometime in early 2018; at that point, win or lose, Peters is not sure what her ongoing responsibilities at Communitech might be. It's a place of innovation, and that applies to job assignments as much as anything else. There's little doubt that she will be involved in leadership – she's a member of the Communitech leadership team, a group that happens to include an equal number of male and female executives.

Until she received the unique assignment related to the supercluster bid, Peters' portfolio was quite broad: she advised CEO Iain Klugman on strategy, she "was responsible for significant funding partnerships with the public sector," and she did "a lot of community partnerships as well."

She's suited to those roles, because prior to coming to Communitech she was on staff at the University of Waterloo. "I've been part of the Communitech ecosystem for a long time," says Peters.


Despite that experience, she adds, her most recent stint on the supercluster project has broadened her personal connections even more. Because of the advanced manufacturing focus of the proposals, she's had the opportunity to relate to many manufacturing firms across southern Ontario, and she believes that whether the supercluster bid succeeds or not, those relationships will strengthen and broaden Communitech's role in the community.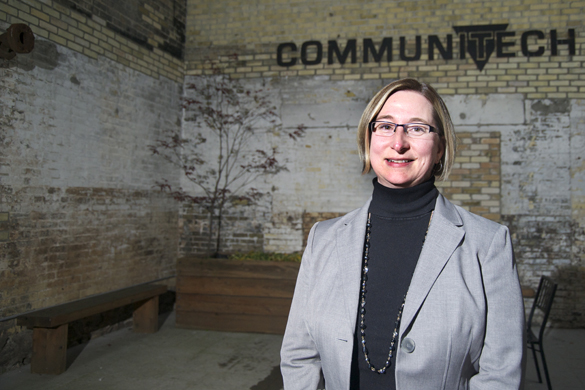 But for the moment, much is up in the air. Without revealing her personal wish list for future responsibilities, Peters notes that "If the bid is successful, there will have to be a new entity set up to manage it."

The supercluster bid is just one more element of the recent collaboration along what is now called the Toronto-Waterloo Corridor. In many ways, that new sense of inter-city cooperation is a reversal of attitude: in times past, Toronto was seen as the big smoke, a powerful neighbour that engendered caution, at best.

Peters agrees that this was once the attitude in Waterloo Region. "We thought so at one time," she says. "We didn't want our companies to move to Toronto. But I think we've matured in our outlook. We have recognized, and take advantage of, our assets at hand." She argues that Waterloo region will benefit from collaboration with Toronto, since the bigger city is a key source of venture capital, and talent.

She points out that analysis of successful start-up entities indicates Waterloo Region needs partnerships, to reach critical mass in areas like population density and the available level of risk capital. "We can only do it by teaming up with Toronto."

She insists that the specific assets brought to the relationship are quite different, if you compare Waterloo and Toronto. Different, "but very complementary."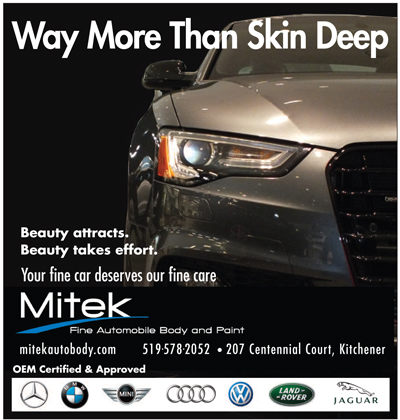 But she also notes, in very practical terms, that "the only barrier to this is that you can't get there in 2 hours." She joins many other local leaders in calling for "two-way, all-day GO services."

Peters reflects on the evolution of her organization. When she joined Communitech, she says, "There were relatively few start-up companies," and the landscape was dominated by a few, large players. So the organization "spent a lot of time and energy focusing on start-ups," she says, and the very positive results of that are apparent right across the ecosystem.

Communitech reorganized itself to be able to serve start-ups, mid-size companies, and "enterprise" level corporations


Now, there's another shift, to helping companies to scale up, and Communitech is again on board, she says. In 2014, Communitech reorganized itself to be able to serve start-ups, mid-size companies, and "enterprise" level corporations. These kinds of services are important, says Peters, to make sure there are no gaps when it comes to building businesses.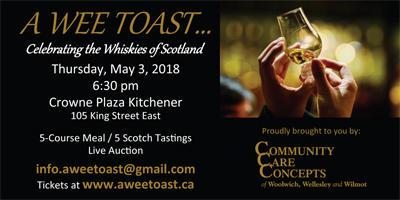 The region has, of late, shown great strength in enabling start-ups, but now additional focus needs to be put on developing the "different skill set" needed to build a company.

Communitech has also opened the door to large companies – including public sector entities – who are opening innovation labs at the Tannery headquarters. Large players like the LCBO, the Province of Ontario, the RCMP and the City of Kitchener now have digital labs at Communitech.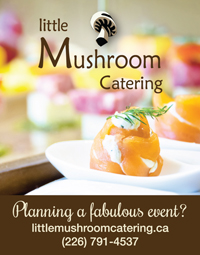 Peters says, "I find it encouraging that they are starting to think, 'How do we innovate?" Which, she notes, is a different process in the public sector compared to private sector companies.

Communitech itself is committed to constant innovation. Peters points to a tech conference scheduled for May 29-31. "True North Waterloo" will take place at Lot 42, which will enable Communitech to more than double the attendance of previous tech conference; they plan to bring 2,000 people together for the event.

And Avvey Peters will be there. She's just not sure what title she'll be wearing on her name badge.