Deborah MacLatchy has only been in her new job for about half a year, but she's very clear about the right way to do that job, and about the goals she has for the future. MacLatchy is President and Vice Chancellor of Wilfrid Laurier University; in July, 2017, she succeeded Max Blouw, who had occupied the president's office for ten years.

MacLatchy was able to hit the ground running, because she has been at Laurier for a decade. She came to the university in 2007, as dean of the Faculty of Science.
She's a scientist, through and through, holding a PhD in zoology from the University of Manitoba, and having completed postdoctoral work at the University of Guelph. She has published more than 80 peer-review publications; is a founding fellow and past chair of the science directors of the Canadian Rivers Institute, and is a past-president and council member of the Canadian Society of Zoologists. She is co-lead of the ecotoxicology node of the Southern Ontario Water Consortium and chair of the board of the Balsillie School of International Affairs.

"I would like to see a stronger research profile nationally and internationally… we have a number of areas on the brink of being nationally and internationally recognized."
So a logical first question is, with all of that success in what is a clear area of interest for MacLatchy, why accept the job as President of Laurier?

She told Exchange, "I've always seen university administration as a real extension of the work I did, and continue to do, as a faculty member and a researcher. The challenges we face are complex, and we need more than individual people working in individual labs."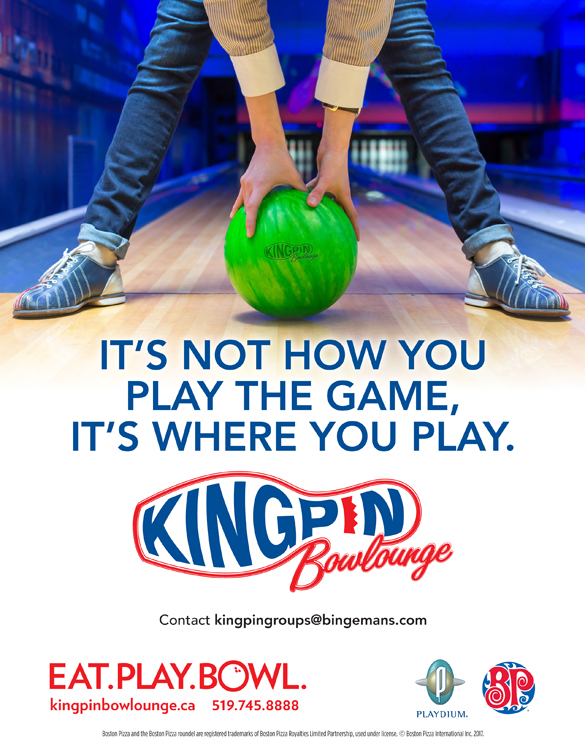 In administration, she says, she is able "to build bigger and bigger collaborations of people, across many disciplines."

"Collaborative leadership" is an important concept for MacLatchy. It means, she says, "being a listener before you are a talker, taking in as much information and as many perspectives as you can."

She sees collaboration reaching well beyond the walls of Laurier, out into the Waterloo Region, and beyond. She says that, in the months since she became President, she has been impressed with "how much good will there is out in the community – how many people and organizations want to support Laurier."

But she adds, frankly, "We still have much to do as an institution," especially in the area of communication – getting out the message about "our capacity, and initiatives."


MacLatchy clearly likes her school – this is not a new sheriff arriving to clean up Dodge. "Laurier does so many things right," she says. "I don't see a need to make things different." Not different, but perhaps better – she does have a leader's eye on the future, and articulates a number of goals.




Overall, she says, "I'm really looking forward to the opportunity to continue to evolve Laurier's partnerships in the region, and as part of the Waterloo-Toronto corridor."

More specifically, she says, "I would like to see a stronger research profile nationally and internationally. There has been real progress in the last couple of decades, and we have a number of areas on the brink of being nationally and internationally recognized." As part of this thrust, she hopes to increase the proportion of graduate students on the Waterloo campus.

Close to her heart is the proposed third Laurier campus – in Milton. Laurier currently has about 19,000 students, 3,000 of them in Brantford and the rest in Waterloo. The university is awaiting provincial approvals before making the Milton campus a reality. So not surprisingly, one of her stated goals is "a stable, developing campus in Milton."

Another goal really is about maintaining the status quo – because Laurier has been named the number one university in the country when it comes to student experience.

MacLatchy also says that she wants to build Laurier's reputation as a good corporate citizen. "I'd like to see some recognition of Laurier being a top employer in the region." The university employs about a thousand people, which MacLatchy notes is "a more diverse employee group."


That's not her complete list of objectives, of course. The new President has been very active in important issues like increasing the number of women and girls involved in science studies, and addressing Indigenous concerns in universities, and she remains committed to constant improvement in those areas.

She told Exchange that her new position "hasn't changed what I have to say – but it enhances the platform from which I can speak." But as she said off the top – it's not all about speaking. She adds that, concerning Indigenous issues, the university's approach is to listen: "Listening to the community you're trying to serve, listening to the faculty and students."

She adds, "I don't think Canada will be successful and reach our goals as a nation if we don't reconcile" with Indigenous Canadians.

Listening, in this era, means hearing complaints arising from an insistency on political correctness. At Laurier, in recent years, that has meant rejecting the installation of statues of Canadian Prime Ministers, and most recently, the debate at the university over the use of gender-neutral pronouns, and what the Toronto Star called a "ham-handed" response to the airing of a TVO debate on the subject by a teaching assistant.

The new Laurier president is, of course, inherently involved in the issue. On November 21, she issued an apology to the teaching assistant, which included the statement, "I'm writing to make an apology on behalf of the university... We have now had the opportunity to hear the full recording of the meeting that took place. After listening to this recording, an apology is in order.... I am sorry it occurred in the way that it did and I regret the impact it had on Lindsay Shepherd. I will convey my apology to her directly."

Universities have an important role to play in providing an option for their voices to be heard.
In an exclusive interview, which took place prior to that statement, MacLatchy told Exchange, "I absolutely stand fully for the rights of academic freedom and freedom of expression under the laws we have in this country, recognizing that for some groups, particularly minority groups, the traditional ways that academic freedom was exercised was not hearing their voices. Universities have an important role to play in providing an option for their voices to be heard. It's challenging sometimes – we're trying to find the best balance, and I think we will."

She says that it's important to realize that occasional conflicts draw the headlines, while the hundreds of positive discussions and interactions go unnoticed.

It's not unusual that the head of an institution or
organization will talk about current successes and future goals. But Dr. MacLatchy offers one surprising, final goal – one that admits another problem at Laurier.

"I'd like to see no student parties where students are at risk," she says. "My issue is not with the students having fun – it's the high level of risk." Laurier, like many schools with a heavy undergrad population, is struggling with the issue of giant, out of control street parties; the new president is determined to solve the problem. Odds are good, this proponent of collaboration won't try to do so alone.