David Brisson has been in the sports and entertainment industry since 2005, working for his own companies and working for some of the biggest sports and entertainment organizations in the world. He's been involved with recognizable brands like the NBA, NFL, NHL, and the PGA, and more recently, Wheels Up, a private aviation company, operating out of New York City, that flew into Waterloo Region Airport. It operates jets for busy corporations, but also boasts top rated, "A" list celebrities as clients. The grind and intense travel was starting to get to him, and he wanted to do "a local project", so in 2015, with three young kids, he decided to make Waterloo Region his permanent base of operations.
"What brought me back home was Wheels Up," he says. After many years working in the US, he was reintroduced to a place he once called home. Wheels Up gave Brisson the opportunity to discover that there "was some significant corporate business here," although they were not necessarily prospective clients for Wheels Up.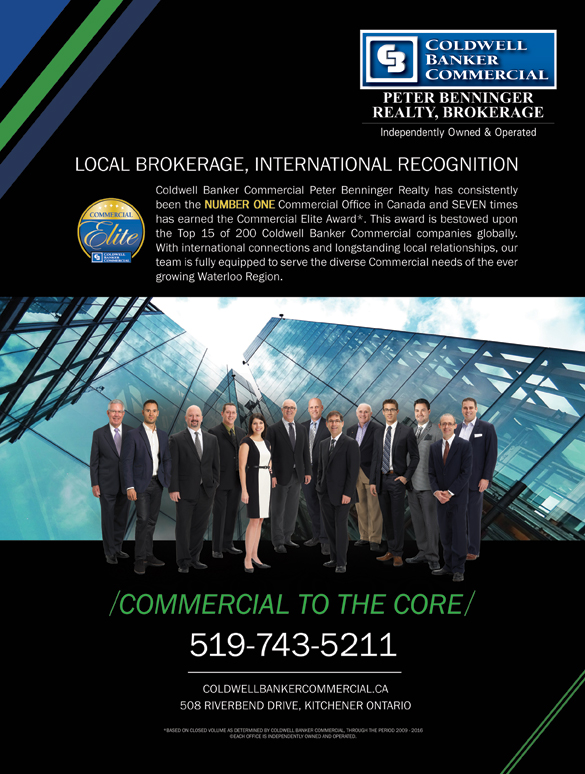 He says, "From a corporate perspective, I quickly learned there is a lot of wealth in this community, but it's not the private aviation types." After spending just over two years at Wheels Up, Brisson got involved with Catalyst 137, and started looking for his own project.
That's when Brisson was introduced to Ron Doyle. Doyle, a successful entrepreneur and passionate "functional art" lover, had been developing strategies for a piece of property he owned along the expressway in Kitchener. In typical Ron Doyle fashion, he asked Brisson "what are you doing right now?" Doyle told him to come down to the "gothic industrial cathedral" at 41 Ardelt St.. That initial meeting clarified Brisson's next steps.
12-acre, perfectly situated
"gothic industrial cathedral"
Touring the property, Doyle asked Brisson, "What would you do with it?" Instinctively, Brisson responded, "I'd probably make this [part] into a concert venue, this [area] into a event centre, and in that back area, I'd use the crane as a back drop for outdoor festivals and outdoor concerts. I'd put a restaurant here. I don't know what to do about that [section], but it must be something to do with sports." Brisson knew nothing about Doyle's multiple attempts to find a use for his 12-acre, perfectly situated "gothic industrial cathedral".


"I literally just walked through it and instantly got a good vibe from the big room, I kinda' felt like I had been in that room before but I couldn't place it. It drove me mad for a couple days." Finally he solved the riddle: it reminded him his visit to of Pixar Studios. "There are similarities that are very cool, actually like scary cool."
Doyle asked Brisson "to come up with a plan, so I came to him with a plan and the rest is history." That was in 2016. Brisson partnered with Doyle's son, Patrick Doyle. Construction began January 1 2017, and since then, development has moved right along. It's "pretty remarkable," says Brisson.


The new space makes functional use of some spectacular open spaces. It's a multiple use event space. "If you're hosting a multimillion dollar event," says Brisson "you want to have the confidence that it's going to be done and everything is going to be there… the events that have come through here, blows my mind."


Brisson is a marketer and promoter who is driven to perform. He told Exchange that five or six high profile, local companies have expressed interest in using his facility. "I would have never thought it [traction] would have been captured in the first year, that the engagement from the community would have occurred, like it has."
The first official event was the Ms. Oktoberfest pageant. Says Brisson, "Nothing like starting your first event with a Black Tie Gala – the dirt is gone!"
Brisson has much bigger plans. Fortune 50 and Fortune 500 companies across North America have the ability to profile their city, when they host major events. Brisson believes that's what Waterloo Region can now focus on.
He's fascinated with the region's demographic. "It's an interesting time, there is interesting growth." He points to numerous success stories: "Two years ago they were companies with only 200 people and now those same companies employ 400. They've proven their worth, and now they're gaining significant funding, they're scaling up to 500 plus people. Just off the top of my head you have Kik, Miovision, D2L, VidYard, and I'm probably missing at least five others. Just think of the Open Texts, who can bring 100,000 plus people in internationally. [Today] none of that comes to this region."
One problem Brisson faces is the shortage of hotels able to accommodate sizeable functions. "I think the Region recognizes that but still, take a look. The two Home Hardware shows … they're going all the way to Milton, Brantford and London for hotels … I think that burden will be taken care of, with partners and developments like 'Six O'," which Brisson feels that is "just an amazing hotel site".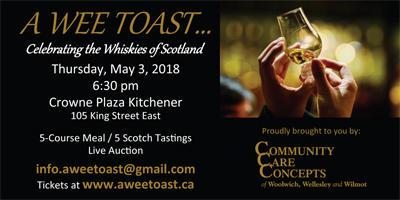 He's very bullish on Waterloo Region – and is lobbying for the Region to be bullish on Lot 42. "If this is what we believe it is, with the community support that we've got; if these are employment grounds; if there are 35,000 people that can travel here without having a vehicle, then there should be an LRT stop in an industrial area."
Brisson dreams of a LRT stop right on the property, "All we've been told is that an LRT stop will come if we host world class events".
When Brisson thinks about the next phase of this project – "I've broken it down into like 50 phases" – Phase Two will occur next year. That's the "back yard," for outdoor concerts.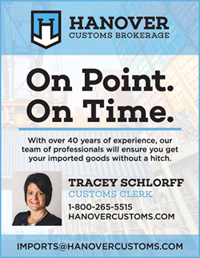 "We have a vision to include the community from an art perspective, both in our courtyard and lining the whole property with storage containers. Phase 2 kinda' takes care of itself; a lot of the heavy lifting has been done. That area can fit 20,000 people."
He adds, "The next phase of the property is a complimentary hotel, and probably a tower, a office building." Brisson sees 12-18 stories being built right beside the Expressway.
He's not working for an airline any longer, but there's not doubt that for David Brisson and Lot 42, the sky's the limit.